Karen Bearer, MA Ed, BSN, RN
is a full-time faculty member at College of Southern Nevada (CSN). She is an active faculty advisor to CSN-SNA and helped the school pass its first resolution at the NSNA national convention. She is also an active member of NNA and AACN. Karen continues to work part-time as an ICU float pool nurse at Dignity Health in Las Vegas and is currently enrolled at Grand Canyon University for her MSN with an emphasis in Healthcare Informatics. A native of Ohio, she is a proud previous employee of the Cleveland Clinic where she worked in cardiac Step Down and CCU. She has a degree in Sports Medicine from Waynesburg College and received her Master's in Education from Walsh University.

Mary Bemker PhD, MSN, CADC, LPCC, RN
is a recognized scholar and practitioner with a deep commitment to nursing and mental health. A graduate of the University of Alabama at Birmingham, Indiana University and Spalding University, Mary has taught in both traditional and online environments for over 20 years. She has be instrumental in the development and operation of RN to BSN, MSN and DNP programs as a faculty member, consultant and administrator. She is an international speaker and currently is under contract to co-edit her third nursing textbook. In addition, Mary has authored multiple chapters and journal articles in nursing, psychology and journalism. She has clinical expertise in treating addictions, eating disorders, PTSD, and family issues. Her research and speaking interests include educational innovation, compassion fatigue, substance abuse, and family relationships. Appointed by the American Red Cross for the Crossroads Region, she volunteers as the Disaster Mental Health Lead. She also provides Mind Body and Reconnection workshops for Services to the Armed Forces. She is a peer reviewer for Quality Matters in online education, and she is a fellow in international nursing and psychology organizations. She is completing (summer, 2018) a graduate certification in healthcare leadership from Cornell University.

Greg Bermeosolo
was born and raised in Winnemucca and takes "Home Means Nevada" to heart. He has a strong commitment to local and rural populations, as well as underserved communities in our state. He is fully invested in making a genuine difference in the health and well-being of the people of Nevada. Before returning to the University of Nevada, Reno to pursue his bachelor's degree in nursing, Greg worked for a state-wide federally qualified health center (FQHC) where he advanced his knowledge in healthcare management, as well as the challenges of providing quality healthcare to rural and underserved populations. After graduating from Orvis School of Nursing at the University of Nevada, Reno in May 2019, he plans to work in the Intensive Care Unit at Carson Tahoe Regional Medical Center.

Darlene C. Bujold, MSHI, BSN, RN
is a practicing registered nurse and a health informaticist. Her current position in the home health arena allows her to bring broad based nursing and supervisory experience, health information technology education, and clinical skills to her vocation. She received a Master's of Science in Health Informatics from Walden University. She attended Orvis School of Nursing where she graduated with distinction as a member of Sigma Theta Tau International. She is certified from the Alliance of Professional Health Advocates (APHA), and has participated, and been trained as a trainer by the NNA lateral violence initiative. Darlene is thrilled to be participating with the Nevada Nurses Foundation fundraising events such as with the "Big Hat Tea" event as an entertainer and entertainment liaison.

Judi Carrion, EdD, MSN/Ed, MSHS, RN-BC, CNOR
has more than 20 years of nursing experience, including medical surgical nursing, operating room nursing, clinical nurse manager/director, staff development, and university teaching. She is currently an Assistant Professor at Touro University Nevada (TUN) and was instrumental in the development and operation of the DNP program at TUN. She is a member of National League of Nursing (NLN), and Sigma Theta Tau, and serves as the secretary of the Sigma Theta Tau Zeta Kappa Chapter at Large – UNLV/NSC. Dr. Carrion is also a member of the Nevada Alliance for Nursing Excellence Committee (NANE) and the Nevada Action Coalition. She recently served on the Nevada State Board of Nursing – Nursing Practice Advisory Committee from November 2010 - November 2014.

Vicky Catlin, MSN-Ed, RN, CLE, CNE
graduated from UNR with a BS in Health Education/teaching and a BS in Nursing. She attended the University of Phoenix for her MSN with a post-graduate certification in education. She has worked for local hospitals in nursing staff development and new graduate orientation to the MCH area. Vicky joined Carrington School of Nursing to teach Perinatal and Women Health in 2013. She is currently enrolled in a Doctorate of Nursing Practice (DNP) program at UNR. She belongs to AWHONN, NNA, and NONL, and serves as a March of Dimes education and grant reviewer.

Maria D'Errico MSN, APRN, FNP-BC
is a family nurse practitioner at the UNLV Student Health Center. She graduated from UNLV summa cum laude with her BSN in 2013 and her MSN in 2016. She is currently a DNP student at UNR with an expected graduation date of December, 2019. Maria has diverse nursing experience that includes college health, community health, corporate wellness, and neonatal intensive care. She has served on various professional committees focused on patient safety, developmental care, and infection control. She previously served two terms as Vice President of the UNLV School of Nursing Alumni Association. Maria is passionate about nursing advocacy, and is an active member of NNA, ANA, NAPNA, AANP, and Sigma Theta Tau International.

Ian Curley
was born in the United Kingdom and now resides in rural Nevada. He attended a military apprentice college for 3 years, then served in the British Army in England, Ireland, Germany, Guyana, South America, and NATO in Belgium. Ian is a graduate of UNR with a B.A. in Social Services and Corrections. He worked in private, non-profit, and local government sectors before retiring in 2014. Ian has held numerous management positions for 25 years. He has extensive experience of serving on boards and committees over his career.

Kelly Farley
is the Simulation Coordinator of the Nevada Clinical Simulation Lab and holds a Master's degree in Information Management from the University of Oregon as well as numerous technology certifications. Kelly comes to the simulation lab with 15 years of technical and teaching experience in the technology field as well as a background in law enforcement and photography. Kelly transitioned to the medical simulation field in 2011.

Jason Frederico
is a Financial Advisor with WestPac Wealth Partners in Las Vegas, NV. A native of the town where he still resides, Jason graduated from the University of Nevada, Las Vegas with a degree in Public Administration, Bachelor of Arts. Jason assists clients in both individual and business markets, including occupational areas ranging from the medical and attorney fields to union workers and business owners in areas of protecting, accumulating, and retirement income. He is a proud board member for both the Nevada Nurses Foundation and Children's Heart Foundation, and he also coordinates an event once a month to feed the less fortunate at a local church. In 2016, Jason founded and is president of The Gentleman's League, a nonprofit organization consisting of business owners throughout the Las Vegas Valley that assists other charities with their fundraising efforts. In his personal life, he enjoys spending time with his parents and close friends, as well as playing softball and relaxing with his two dogs, Ninja and Titan.

Dawn Koonkongsatian, MSN Ed, RN, CNN, COI
was born in Cambridge, England, and graduated nursing school with RN dip from West Suffolk Hospital in 1992. She certified in cardiothoracic nursing and worked in a floor environment, coronary care unit, and ICU environment. She came to USA in 1998 and worked in a military facility as a pediatric tech while studying for the NCLEX exam. After graduating in 1999, Dawn did an intern program AACN Orientation to the Acute and Critically Ill patient, working for one year in a ICU/ER/PACU/Telemetry floor. From 2000 to 2013 she worked in a variety of capacities as a nephrology nurse and was certified in nephrology 2001-2017. She has presented on numerous topics at nephrology conferences. Dawn returned to school in 2005 and graduated with Honors from University of Phoenix RN-BSN program in 2008 and again in 2010 to complete her MSN Ed. She is currently a doctoral student at University of Colorado pursing a PhD in Nursing with a focus in Caring Science, with an anticipated graduation in May, 2020. She has volunteered in the Las Vegas community for a number of years doing yoga with Victims of Domestic Violence and LBGTQ.

Jennifer McCarthy, BSN, RN
is a resident of Las Vegas where she works as a psychiatric nurse at Montevista Behavioral Health Hospital. She is enrolled in the Psychiatric Mental Health Nurse Practitioner (PMHNP) DNP program at the University of Nevada, Reno, with an anticipated graduation date of May, 2019. Jennifer is a member of the ANA, NNA, APNA Las Vegas Chapter, and she volunteers as a Crisis Counselor with Crisis Text Line. As a graduate student and future DNP, she hopes to expand appreciation of psychiatric nursing and increase the number of new nurse graduates who choose to pursue careers in the mental health field.

Shelley Martin-Taoipu, BPH, BSN, RN
is a practicing registered nurse and a aesthetician. Her current position as an aesthetic RN allows her to bring her passion for helping others and art together in order to help others looks and feel better about themselves. She plans to attend Simmon's College to further her career and pursue her dreams in becoming a FNP. Shelley and her husband have lived in Reno for the last 14 years and have 4 wonderful children together. In her spare time Shelley enjoys getting involved with local charity events and non-profit organizations within her community in order to make a positive change in her sphere of influence.

Mark G. Miller
is the General Manager and Co-Owner of Arthur L. Davis Publishing Agency, Inc., which publishes 38 state nursing publications including the Nevada RNFormation. Mark is an active volunteer in his Cedar Falls, Iowa community. He is the President of the Cedar Falls Development Group and serves on several community boards, including the Sartori Hospital Foundation Board, the Northeast Iowa Community Foundation Investment Commission, the Cedar Falls Board of Adjustments, the St. Patrick's Catholic Church Parish Council, and the Lions Club Board of Directors. Mark has been married to Nancy, the President and Co-Owner of Arthur L. Davis Publishing Agency, Inc. for 27 years, and is the father of six children and grandfather of 2 granddaughters.

Arvin Operario, MBA, BSN, RN
has extensive nursing and health care experience that spans more than two decades in nursing practice and nursing education. He has held multiple nursing positions in 3 countries including Philippines, Canada, and the United States. He has been a member of Nevada Nurses Association for the past 2 years.

David B. Owens
is a nursing student at Western Nevada College, with an anticipated graduation date of May, 2019. Prior to pursuing a career in nursing, he received a Bachelor's degree in 2012 from the University of Nevada, Reno. His extensive background in management, service to his community, and engagement in nursing adds value to the NNF Advisory Board. He serves as the treasurer for the National Student Nurses Association's Western Nevada College student nurse chapter. For the past two years, his active involvement with the Nevada Nurses Foundation's fundraising events has surpassed the Foundation's expectations and significantly helped raised funds for scholarships. He is excited for the opportunity to serve as an Advisory Board member and looks forward to joining the nursing profession upon graduation.

Lyle Pritchett, MS, BS
has over 30 years of experience in all aspects of the computing field, including programming, Webmaster, systems administration, network engineering and management, database administration, and security. He worked at the Desert Research Institute, a world-renowned environmental research organization based in Nevada, for 24 years, including 6 years as Director of IT. He is currently owner and manager of Cliffson Solutions, LLC, which provides programming, Web site development, and Web hosting services for a wide range of clients and projects, including the National Weather Service, the US Forest Service, DRI, and the Northern Nevada Nurses of Achievement. He is a member of the IEEE Computer Society and Infragard. Lyle has lived in the Reno, Nevada, area for 32 years.

Betty Razor, BSN, RN, CWOCN
has been a nurse for over 60 years with numerous leadership positions in the USA and Internationally. She has been instrumental in leading changes in nursing & research and is well-published in the field of wound, ostomy, and continence care. She has received several honors. She was awarded the Nevada Nurses Association Northern Nevada Nurse of Achievement for demonstrating the "Voice of Nurses" in Nevada. She served as the Nevada Nurses Association, District One President for 8 years. As a leader in nursing, she chaired the Legislative Committee, Advocated for Nurses, and was instrumental in the success of Nurses Day at the Legislature. Betty was one of the founders of the Nevada Nurses Foundation.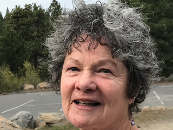 Linda Saunders
is a retired nurse educator who is proud of all that nurses do and for their exceptional reputation for honesty and professionalism. From CNAs to APRNs with autonomous practice, from intensive care to rural nurses, we are all in this together. Gotta love nurses! Linda's goal at NNF is to help educate Nevadans driven by caring, skills, knowledge, excellence, and passion!

Julie Wagner, PhD, MSN, RN
has been active for many years as a nurse educator in health care agencies, nursing schools, and professional organizations. Her passion is to improve and advance nursing both in practice and education. Since making Nevada her home in 2006, Julie has been an active member of Nevada Nursing Association. She is a strong advocate of the "Healthy Nurse Initiative" by promoting health and wellness activities within the community.