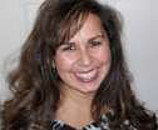 Sandra "Sandy" M. Olguin, DNP, MSN, RN
received her Bachelor's and Master's in Science degree from the University of Nevada, Reno (UNR) and her Doctor of Nursing Practice degree from Touro University Nevada. In 1989, she relocated from Campbell, California, to Reno, Nevada. In her tenure as a Nevada nurse, she has held nursing positions as a staff nurse, nurse leader, and nurse educator. As a member of the Nevada State Collaborative against Workplace Incivility and Bullying, she provides workshops to individuals and Health Care Organizations. After receiving a Nevada Nurses Association (NNA) scholarship, Betty Razor afforded her with many opportunities to give back to NNA. In 2014, she, Betty Razor, Margaret Curley, Rev. Dr. Denise Ogletree McGuinn, Dr. Susan Growe, Dr. Elizabeth Fildes, and Dr. Scott Lamprecht influenced the creation of the Nevada Nurses Foundation with the intention to grow quality care providers in Nevada. While she is passionate about and grateful for being a nurse, giving back to her community and the profession of nursing through the Nevada Nurses Foundation has been most rewarding.

Denise Ogletree McGuinn, APRN, RN, D. Minn.
has extensive nursing and healthcare experience, including over 20 years as a military officer. She holds several degrees from numerous universities including the Walter Reed Army Institute of Nursing and has been a nursing professor. She is a co-founder of both a nonprofit mobile and stationary children's clinics and currently works as a Pediatric Nurse Practitioner at St. Rose Pediatric Clinic in Henderson, Nevada.

Nicki Aaker MSN, MPH, RN
is a graduate of the University of Nevada, Reno. She holds a master's degree in nursing and is nationally accredited as a public-health clinical nurse specialist and as a nurse executive. She also holds a master's degree in public health. Although Nicki is originally from Wyoming, she has lived in Carson City with her family since 1994. She loves the area and appreciates all the amenities it has to offer. She likes the small town-feel, the weather, and all the great people. She also recognizes all the great outdoor opportunities, such as biking and walking trails.

Glenn Hagerstrom PhD, APRN, FNP-BC, CNE
is originally from Orlando, Florida, where he worked as a staff nurse in various Medical Surgical areas. After earning his MSN, he relocated to Atlanta, Georgia, and worked as a Family Nurse Practitioner while working on his doctoral degree in nursing at Georgia State University. He also started teaching online RN-BSN students at the University of Central Florida, and commuted between Atlanta and Orlando for 6 years. In 2007, he accepted a teaching position at the University of Nevada, Reno where he continues to work today. He became the Treasurer of the Nu Iota chapter of Sigma Theta Tau International in 2007 and still serves in that role. He has been the Treasurer of Nevada Nurses Association, District 1 since 2013. "I truly enjoy living and working in Northern Nevada."

Karen Bearer, MA Ed, BSN, RN
is a full-time faculty member at College of Southern Nevada (CSN). She is an active faculty advisor to CSN-SNA and helped the school pass its first resolution at the NSNA national convention. She is also an active member of NNA and AACN. Karen continues to work part-time as an ICU float pool nurse at Dignity Health in Las Vegas and is currently enrolled at Grand Canyon University for her MSN with an emphasis in Healthcare Informatics. A native of Ohio, she is a proud previous employee of the Cleveland Clinic where she worked in cardiac Step Down and CCU. She has a degree in Sports Medicine from Waynesburg College and received her Master's in Education from Walsh University.

Dave Tyrell, RN
has been a nurse with University Medical Center in Las Vegas since October of 2006. He started working as a new grad in Med/Surg then moved to IMC in 2008. In August of 2010, Dave was promoted to clinical manager of IMC. Before becoming a nurse, Dave held management/leadership positions with several private companies. Dave received a Bachelor of Science degree from UNLV School of Nursing in 2006. He is an active member of the Nevada Nurses Association and has served as the President of the Southern Nevada District 3. He enjoys photography and has recently rediscovered running for exercise. Born and raised in New Jersey, Dave moved to Las Vegas Nevada in 1995. Dave is married to Lynn Comis Tyrell and the proud father of four daughters, Andrea, Nicole, Lee and Jordan.

Arvin Operario, MBA, BSN, RN
has extensive nursing and health care experience that spans more than two decades in nursing practice and nursing education. He has held multiple nursing positions in three countries including Philippines, Canada, and the United States, and currently works as Director of Patient Experiences at Optum. He has been a member of Nevada Nurses Association for the past 4 years.