2021 People's Choice Chief Nursing Officer/Director of Nursing/Dean (CNO/DON/Dean)
Join us in selecting and recognizing the 2021 Chief Nursing Officer, Director of Nursing, or Dean of the year!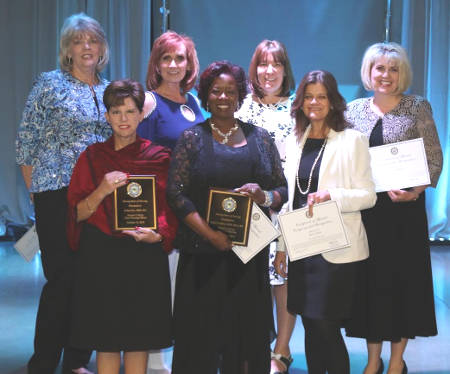 Purpose:
To recognize and honor an outstanding Chief Nursing Officer, Director of Nursing, or Dean based on nominations and votes submitted by fellow nurses.
Celebration:
The award will be presented during the 2021 Shining Stars of Nursing Awards Dinner on Saturday, October 2, 2021, in North Las Vegas, NV, at the Aliante Casino + Hotel + Spa.
Important Dates:
Please complete the form below to nominate or vote for a candidate by midnight on September 15, 2021.
After submitting an online nomination, you will receive a receipt and tracking number.
Criteria for Selection of Award Recipient:
A leader who provides a positive, supportive, and collaborative work environment for colleagues, physicians, and leaders, demonstrated by high morale and low turnover, which ultimately leads to the delivery of an exceptional patient experience.
A leader who fosters the enhancement of the nursing profession in Nevada through leadership and ongoing support in the development of professional nursing practice.
A leader who is respected by healthcare stakeholders statewide, including, but not limited to, professional associations, educational programs, healthcare facilities, regulatory bodies, and legislative entities.
Questions:
Questions about the nomination or award criteria or process should be directed to Stars@NVNursesFoundation.org or by calling 775-560-1118.
Technical issues with the nomination/voting form should be reported to webmaster@NVNursesFoundation.org .
Nominations for the 2021 CNO/DON/Dean Award have closed.