Student Nurse Leader: Nominee Acceptance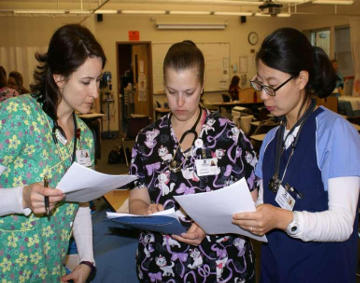 Purpose of Award:
To recognize and honor an outstanding student nurse leader who is a role model for his or her peers and who is an active advocate for students and student programs.
Celebration:
The award will be presented during the 2017 Future of Nursing in Nevada Awards Dinner on Wednesday, December 31, 1969, in , at the .
Important Dates:
All nominee acceptance materials must be submitted by midnight, May 1, 2017.
Criteria for Selection of Award Recipient:
These are competitive awards. Submissions will be judged anonymously based on the following criteria:
Motivates and inspires other students as a leader, including contributing to transformational projects.
Actively involved in student affairs, including campaigning to improve the student experience, contributing to curriculum and other program affairs, and advocating for other students.
Involved with community activities.
Actively involved with nursing organizations, such as NSNA, NVSNA, school SNA, NNA, and other progression organizations.
Questions:
Questions about the nomination or award criteria or process should be directed to info@NVNursesFoundation.org or by calling 775-560-1118.
Technical issues with the nomination form should be reported to webmaster@NVNursesFoundation.org .
Nominations for the Student Nurse Leader Award has closed.