Student Nurse Leader Award
Join us in selecting and recognizing the 2017 Student Nurse Leader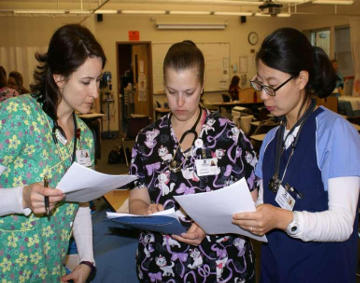 Purpose:
To recognize and honor an outstanding student nurse leader who is a role model for his or her peers and who is an active advocate for students and student programs.
Celebration:
The award will be presented during the 2017 Future of Nursing in Nevada Awards Dinner on Wednesday, December 31, 1969, in , at the .
Important Dates:
Please complete the form below to nominate a candidate for the "Student Nurse Leader" by midnight on September 15, 2018.
After submitting an online nomination, you will receive a receipt and tracking number.
Criteria for Selection of Award Recipient:
Motivates and inspires other students as a leader, including contributing to transformational projects.
Actively involved in student affairs, including campaigning to improve the student experience, contributing to curriculum and other program affairs, and advocating for other students.
Involved with community activities.
Actively involved with nursing organizations, such as NSNA, NVSNA, school SNA, NNA, and other progression organizations.
Questions:
Questions about the nomination or award criteria or process should be directed to info@NVNursesFoundation.org or by calling 775-560-1118.
Technical issues with the nomination form should be reported to webmaster@NVNursesFoundation.org .
Instructions:
Please fill out this form as completely and accurately as possible.
Provide as detailed information as possible. However, to ensure unbiased judging, please do not include in the essay question below any specific references to people's names, places of employment, or gender.
Nominations must be submitted by the deadline above. This deadline will be strictly enforced, and late submissions will not be accepted.
Items marked with a * are required, and the form cannot be submitted if these values are missing!
Nomination Form: