Greg Peistrup Nursing Scholarship Endowment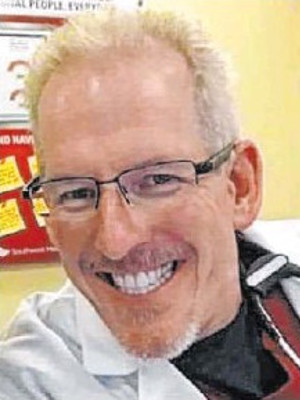 Sponsored by the Peistrup Family and Friends
Greg Peistrup, MSN, ENP-C, FNP-C, an esteemed and beloved Las Vegas emergency nurse practitioner, mentor, colleague, and friend, died on September 17, 2020, twelve days after testing positive for COVID-19. At the time of his passing, Greg worked for Superior Emergency Physicians at North Vista Hospital. Greg has been a cornerstone in the Las Vegas nursing and health care community for decades, having worked at nearly every hospital in the city. Greg gave selflessly of his time to students and novices in the nursing and nurse practitioner professions, serving as a preceptor to countless Nevada nurses who chose to advance their careers. Working with Greg, it was always known that the patients were in the very best of hands, and as his colleague that it was going to be a good day. His tireless positivity, energy, and humor made every moment with him a joy, even under the most stressful of circumstances.
For more information about this remarkable nurse, visit this tribute to his life and his accomplishments.
The purpose of this scholarship is to ensure that Greg's legacy of support and education for Nevada nurses lives on, along with his cherished memory. For more information about Greg, refer to this article. This scholarship honors our memories of Greg and the many people he touched during his many years of service to the Las Vegas community.
$22,884 has been received for this fund so far.
The Nevada Nurses Foundation is a non-profit 501(c)(3) Foundation, EIN 47-1388572. Your donation may be tax deductible; please consult your financial advisor.
If you prefer to pay by check, please make your check payable to "Nevada Nurses Foundation" with the notation "Greg Peistrup Scholarship" on the memo line, and send it to:
Nevada Nurses Foundation
P.O. Box 34047
Reno, Nevada 89533