Nurses Grants Application Form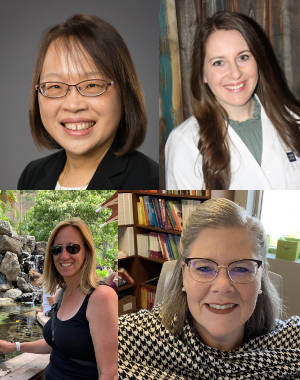 Purpose:
The Nevada Nurses Foundation (NNF) is the charitable and philanthropic arm of Nevada Nurses Association (NNA). The mission of the NNF is to increase access to quality health care for Nevada citizens by promoting professional development of nurses through recognition, grants, and scholarships.
The NNF Grants Program has been created to enhance the development of Nevada nurses and further the nursing profession by providing funding for projects, programs, and research that directly impact the health and wellness of Nevada citizens.
The Grants Program has awarded a total of $12,803 in support of various projects and programs so far.
Available Grants for 2023:
The Nevada Nurses Foundation oversees the application, scoring, and awards process for the Grants Program. Thanks to a very generous gift from the Nevada Nurses Association of $3,500, the total amount available for grants in 2023 is $6,500. This amount may be distributed among more than one grant recipient, and the Foundation reserves the right to provide partial funding for the amounts requested.
NNF grant monies cannot be used to cover salaries or indirect expenses such as overhead.
Important Dates:
Only applications received online by the end of the day on February 1, 2023, will be considered for 2023 NNF grants.
Instructions:
If you or your group would like to be considered for a grant, please complete the application form below. Applications are accepted only from the online submission form.
Please fill out this form as completely and accurately as possible. Items marked with * are required, and the form cannot be submitted if these values are missing! Missing values are highlighted in pink to make them easier to find.
After contact and other basic information have been entered, the application form may be saved as a draft and retrieved later using your e-mail address.
When your application is finalized and submitted, you will receive a grant application tracking number. Please use this number when corresponding with the Foundation regarding your application.
Questions:
Online help is available throughout the form by clicking the icon wherever it appears. For questions or concerns regarding the application or evaluation process not addressed here, please contact the Nevada Nurses Foundation at 775-560-1118 or e-mail grants@NVNursesFoundation.org .
Technical issues with the applications form should be reported to webmaster@NVNursesFoundation.org .
Grant Application Form: