2022 Nurses on Boards
Join us in honoring all nurses who served on governing or
advisory boards during the past year!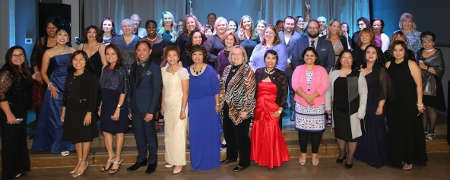 Purpose:
To recognize and honor nurses who represent the nursing occupation or healthcare issues by serving on boards and public service committees. Let us support our valued nurses for their commitment towards representing the nursing occupation and healthcare issues and concerns during 2021 and 2022.
Celebration:
Nurses nominated will be recognized during the 2022 Shining Stars of Nursing Awards Dinner in Sparks, NV, on October 8, 2022, at the Nugget Casino Resort.
Important Dates:
Please complete the nomination form to nominate a nurse for a Nurses on Boards Award by midnight on August 1, 2022.
After submitting an online nomination, you will receive a receipt and tracking number.
Criteria for Selection of Recognized Recipient:
Nominee must possesses an unencumbered and active nursing license verified through the Nevada State Board of Nursing.
The nominee must have served on a board or public service committee during the 2021 or 2022 calendar year.
Questions:
Questions about the nomination or award criteria or process should be directed to Stars@NVNursesFoundation.org or by calling 775-560-1118.
Technical issues with the nomination form should be reported to webmaster@NVNursesFoundation.org.
Instructions:
Please fill out this form as completely and accurately as possible. Items marked with a * are required, and the form cannot be submitted if these values are missing!
You are welcome to submit your own name if you meet the criteria!
Nominations must be submitted by the deadline above. This deadline will be strictly enforced, and late submissions will not be accepted.
Nomination Form: