Nevada nurses and student nurses will light up the skies at the Shining Stars of Nursing in Nevada gala!

Please join the Nevada Nurses Foundation, in collaboration with more than a dozen professional nursing organizations, individuals, and institutions, to celebrate Shining Stars of Nursing in Nevada. Join us for a gala night of dining, dancing, networking, and celebration as we acknowledge and honor the accomplishments of our nursing colleagues, as well as recognize our scholarship recipients and private and corporate sponsors. Support the Foundation by participating in the raffle and silent auction for great prizes!
THE NUGGET CASINO RESORT
SATURDAY, OCTOBER 3, 2020
6 PM – 10 PM
1100 NUGGET AVENUE
SPARKS, NEVADA 89431
775/356-3300
See Event Highlights section below for event details & to nominate nurses for awards & recognitions.
---
BE PART OF THE EVENT!
Attend the Dinner – Join us for a wonderful Shining Stars celebration on October 3. Tickets will not be sold at the door.

Register online for your tickets

by midnight, September 25, 2020.

NOTE: due to COVID-19 control measures, the total number of tickets available for purchase will be limited.
Become an Event Sponsor –

purchase event tickets

,

donate one or more tickets

to allow nurses to attend,

become an event sponsor

, or

purchase an ad in the souvenir program

.
Sponsor a Named Scholarship or Grant – Create a personal or professional legacy by donating a $1,000 scholarship or grant in your name or someone you wish to honor. See

separate page to learn more

.
Bid on Silent Auction Items – a selection of great items and gift certificates will be available for purchase at the event's silent auction.


THE ONLINE AUCTION IS NOW OPEN! Sign up and bid on a wide variety of gifts and baskets.

Click here

to see what's available and place your bids! The auction closes on June 26 at 3 PM.
Donate A Silent Auction Item – Contact Stars@NVNursesFoundation.org to arrange for donation of a special item to the event's silent auction.
Purchase Raffle Tickets – a number of great prizes will be raffled off during the event. You do not have to be present to win.


BUY RAFFLE TICKETS AT THE EVENT, contact an Advisory Board member, or drop us a note to purchase tickets.

Can't Attend the Dinner? – Please consider becoming a

Foundation Sponsor

or

making a donation

to support the Foundation's mission.
---
EVENT HIGHLIGHTS
5:00 PM – VIP Reception (*VIP guests with hosted bar & appetizers)
6:00 PM – Cocktails, Networking, & Silent Auction
6:30 PM – Buffet & Slideshow
7:00 PM – Recognitions & Awards
9:00 PM – Conclusion of the Program, Silent Auction, & Raffle, Followed by Dancing with "Nursing" Stars!
*with purchase of VIP ticket or event sponsorship.
Student Nurses Event – Saturday, October 3, 2020, as a Zoom virtual event. The official program runs from 8:00 AM until 1:30 PM. Network with fellow students and nursing leaders, learn how to become involved in the profession during and after nursing school, and meet representatives from educational and professional nursing and healthcare organizations. This event is free to nursing and pre-nursing students, but RSVPs are required and seating is limited. For more information and to reserve your seat, refer to

the Student Nurses Event flier

. RSVPs received by August 31 will qualify for a chance to win a Shining Stars of Nursing Awards Gala ticket!

Vendor exhibitions and presentations will be available as virtual breakout rooms starting at 8:00 AM. To become an exhibitor at this student event, please

complete the exhibitor registration form

.

Distinguished Nurse Leader with Lifetime Achievement Award – the nominees and recipient of the 2020 Distinguished Nurse Award, based on lifetime achievement and service, will be honored. The previous winners, selected judges who live outside of Nevada, and Ian Curley, on behalf of 2018's recipient Margaret Curley, will score the nominations. If you would like to nominate someone for this award, please

complete a nomination form

. Submissions are open through September 7, 2020.
People's Choice Chief Nursing Officer/Director of Nursing (CNO/DON) of the Year Award – the recipient of the 2020 top-rated People's Choice CNO/DNO in Nevada will be honored. Nominations are open through September 16, 2020.

Visit the Web form

to nominate or vote for your favorite CNO.
Nevada Rising Stars: Student Nurse Leader Awards – the recipients of the Student Nurse Leader Awards will be honored. These student nurses are selected by their respective schools, institutions, and organizations based on their involvement in the nursing profession, demonstration of leadership skills, effective communication, and promoting quality care in their community. The Foundation also recognizes student volunteers at our fundraising events.

Schools and institutions wishing to have their outstanding student nurses recognized at the event should submit those names and a few word about them to Stars@NVNursesFoundation.org by September 22, 2020.

"50 Under 50" Awards – We understand the average age of a nursing leader is 50 years of age. Young nurses taking initiative to become nursing leaders who create a safe, healthy work environment promoting quality care takes courage and strength. The Foundation wants to recognize the nurses who are leading change and making a difference in Nevada. Join us in recognizing fifty nurses under the age of fifty who have demonstrated excellence in practice and leadership.

Nominations are accepted

through September 13, 2020.
Shooting Stars: Professional Progression Awards – Recognizing nurses who advance their nursing degree and obtaining certification in their practice aligns with the Foundation's effort to increase access to quality healthcare in Nevada. All nurses who have completed advanced degrees and specialty certifications in 2019 and 2020 will be honored.

Let us know of your colleagues' successes

! Submissions will be accepted through September 20, 2020.
Nurses on Boards – All nurses who served on governing or advisory boards representing the nursing occupation or healthcare issues and concerns during 2019 and 2020 will be honored. If you know of a colleague who should be recognized for his/her representation of or leadership in nursing, please

submit his or her name for consideration

. Submissions are accepted through September 20, 2020.
Partnering Professional Nursing Organizations' Stellar Nurses – Many professional nursing organizations do not have a venue to recognize their stars. For all of the professional nursing organizations that support the Nevada Nurses Foundation, we offer an opportunity for them to select a stellar nurse to be recognized at the NNF's Shining Stars of Nursing in Nevada Awards Gala. All of the stellar nurses from the different organizations will be celebrated. The criteria and selection of the stellar nurse are determined by each professional nursing organization. The organizations may submit the nurse's name, a profile picture, the name of the organization, and contact information to Stars@NVNursesFoundation.org by September 22, 2020, for inclusion in the souvenir program.

Organizations should submit the names of their stellar nurses by September 14th for a certificate of recognition from a Nevada Legislator.
Recognition of Nevada Nurses Foundation Scholarship Recipients & Donors – We will honor individual and corporate donors who have set aside funds from their charitable giving to create personal/professional legacies by donating $1,000 or more scholarships in their individual/corporate names or after someone they wish to honor. With this naming opportunity comes the privilege of deciding the named scholarship criteria. The donors will be recognized at all NNF-sponsored events and this Web site for one year.
Forever Stars – All our recent (2019-2020) fallen nursing stars will be recognized in memoriam in the souvenir program and slide show. A paragraph about the fallen nursing star and a picture would be appreciated, but they will be recognized with or without a brief bio or picture. Please submit names and supporting material by September 22, 2020, to Stars@NVNursesFoundation.org.
---
CONTRIBUTORS & SUPPORTERS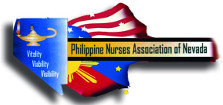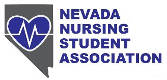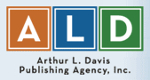 Presented by the Nevada Nurses Foundation in collaboration with the Nevada Nurses Association (NNA), UNLV School of Nursing, UNR Orvis School of Nursing, Touru University Nevada, Arizona College, Optum, the Philippine Nurses Association of Nevada (PNANV), Western Regional Advanced Practice Nurses Network (WRAPNN), Nevada Association of Nurse Practitioners (NAPNA), Sigma Honor Society of Nursing (Zeta Kappa), the Nevada Nursing Student Association, Chamberlain University, Dignity Health Global Education, Carson Tahoe Health, Saint Mary's Health Network, Eta Eta Eta Chapter of Chi Eta Phi, Nugget Casino Resort, Threads of eNVy, Arthur L. Davis Publishing, Cliffson Solutions, LLC, Farley Photography, and others.
All proceeds will support the mission of the Nevada Nurses Foundation, a 501(c)3 non-profit organization, including nursing scholarships and grants. The Nevada Nurses Foundation has recognized over 800 Nevada nurses and student nurses and awarded over $95,000 in scholarships and grants since 2015!
---
QUESTIONS?
E-Mail: Stars@NVNursesFoundation.org
Call: 775-560-1118