A. L. Davis Scholarship Application Form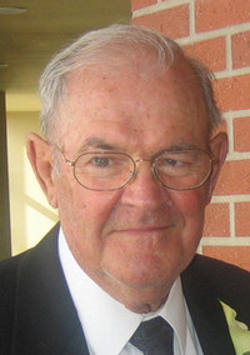 Description:
The Arthur L. Davis Publishing Scholarship is based on competitively writing and submitting an original article of no more than 800 words in one of a number of broad categories. The article from the selected recipient of the $1,000 scholarship will be published in RNFormation, a publication for registered and licensed practical nurses in Nevada.
Applications will be evaluated by the Nevada Nurses Association (NNA) Editorial Board in conjunction with the Foundation's scholarship evaluation committee.
Important Dates:
Only applications and supporting recommendations received online by the end of the day on August 30, 2019, will be considered.
Instructions:
IMPORTANT: if you are providing a recommendation for someone who has already applied for a scholarship, please click here to go to the recommendation form.
If you would like to be considered for this scholarship, please complete the application form below. Applications are accepted only from the online submission form.
Please fill out this form as completely and accurately as possible. Items marked with * are required, and the form cannot be submitted if these values are missing!
Each application requires two professional references from your nursing faculty or academic advisor. Those are submitted using a separate recommendation form. When your application is submitted, you will receive an application tracking number. The persons who will be submitting your recommendations will need this tracking number when completing the recommendation form.
IMPORTANT!
Partially completed forms are not saved. This application requires a short publication-ready article on one of the medical topics described below. We strongly suggest that you compose your article before beginning the application form. See the form below for more information about requirements and scoring criteria.
Questions:
For questions and concerns regarding the application or evaluation process, please contact the Nevada Nurses Foundation at 775-560-1118 or e-mail scholarships@NVNursesFoundation.org .
Technical issues with the applications form should be reported to webmaster@NVNursesFoundation.org .
Scholarship Application Form: