2017 "50 Under 50" Awards
Join us in honoring 50 Nevada Nurse Leaders under 50 Years of Age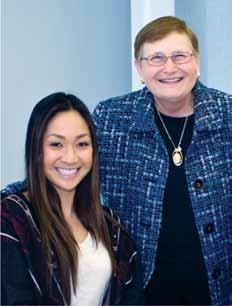 Purpose:
To recognize and honor 50 nurses who demonstrate exemplary nursing leadership through their dedication, commitment, attitude, and behavior to the nursing profession while promoting quality health care, advancement in education and services, and growth in leadership.
Celebration:
The awards will be presented during the 2017 Future of Nursing in Nevada Awards Dinner on Wednesday, December 31, 1969, in , at the .
Important Dates:
Please complete the nomination form below to nominate a nurse for the "50 Under 50" Nursing Leadership by midnight on March 19, 2017.
After submitting an online nomination, you will receive a receipt and tracking number.
Criteria for Selection of Recognized Recipient:
Nominee must possesses an unencumbered and active nursing license verified through the Nevada State Board of Nursing.
The Licensed Practical Nurse (LPN), Registered Nurse (RN), or Advanced Practice Registered Nurse must be younger than 50 years of age as of May 1, 1969.
The Nominee has significantly or uniquely contributed to leadership within the nursing profession through clinical practice, education and teaching, administrative leadership, research, publishing, policy involvement, healthcare innovation, and/or best practice integration.
Demonstrates leadership in community affairs, nursing professional organizations, and/or nursing practice.
Positively promotes and advances the nursing profession in the community (local/national/global) through volunteerism and/or outreach efforts.
If the nominee was recognized as a "40 Under 40" award winner in 2016, the new nomination must be based on new activities and accomplishments in 2016.
Questions:
Questions about the nomination or award criteria or process should be directed to info@NVNursesFoundation.org or by calling 775-560-1118.
Technical issues with the nomination form should be reported to webmaster@NVNursesFoundation.org .
Nominations for the 50 Under 50 Awards have closed.