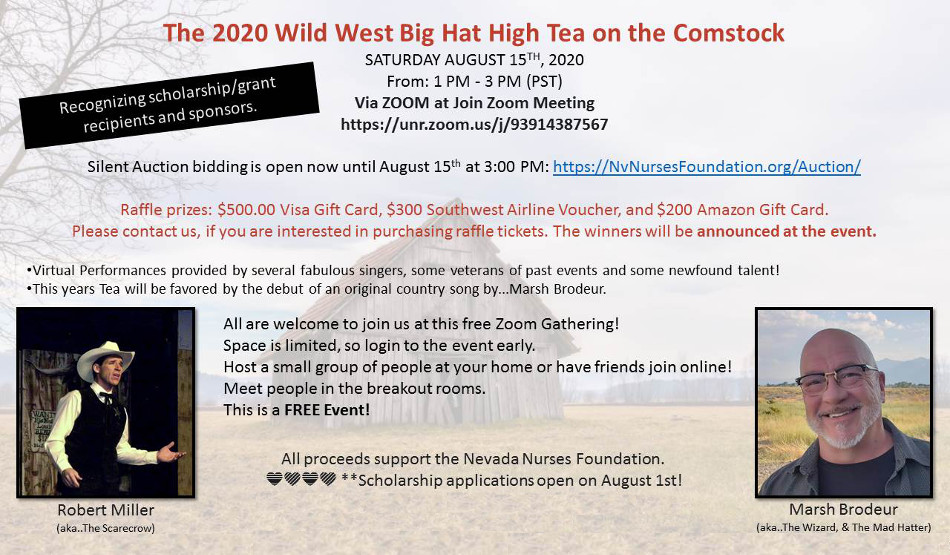 In response to public health concerns of the COVID-19 pandemic and in adherence to the World Health Organization and CDC recommendations, the 2020 Wild West Big Hat High Tea will be held as a virtual online event this year. Please plan to attend! The Zoom link is:

https://unr.zoom.us/j/93914387567
In addition to entertainment and recognition of outstanding nurses, scholarship recipients, and Foundation sponsors, you have the opportunity to bid on wonderful silent auction gifts and take a chance at winning exciting raffle prizes, which include a $500 VISA gift card, a $300 Southwest Airline voucher, and a $200 Amazon gift card.
Big hats and costumes are fun but optional. All proceeds go to nursing scholarships, grants, and awards and recognition for Nevada nurses.
Be Part of The Event!
Questions?
Call: 775-560-1118
E-Mail: HighTea@NVNursesFoundation.org