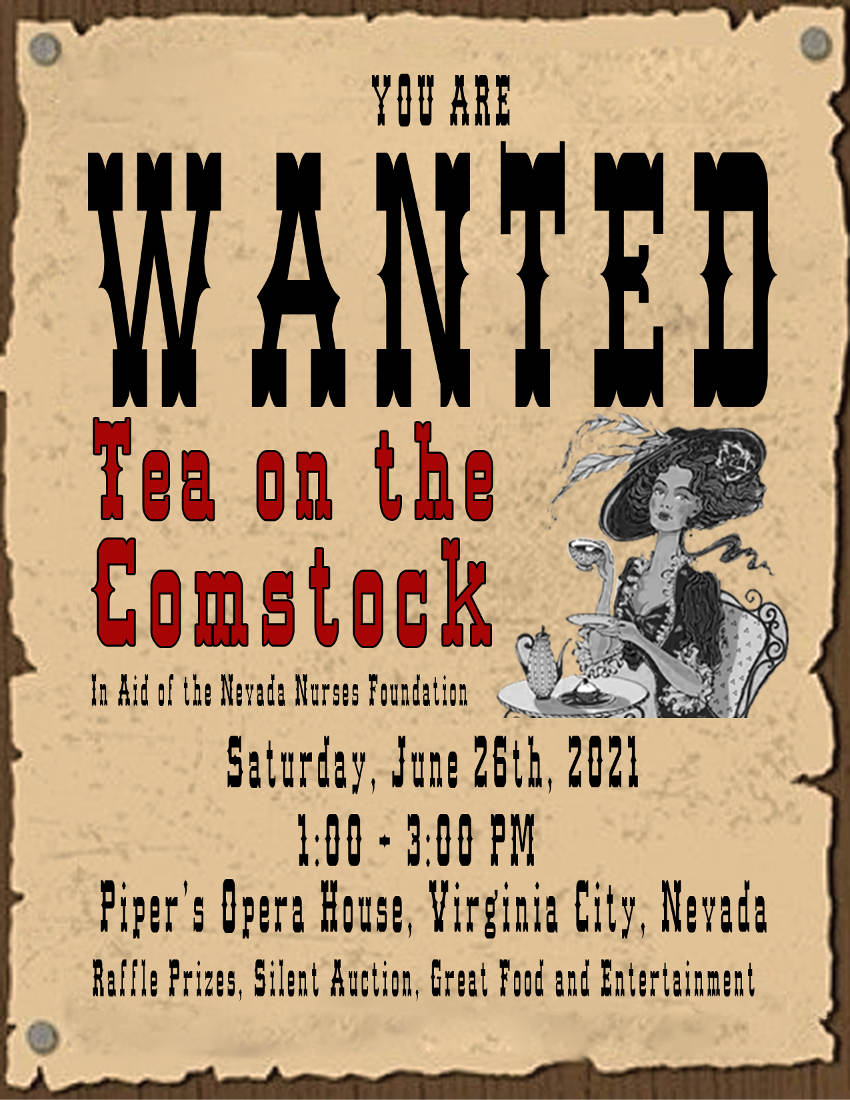 The Nevada Nurses Foundation's "Wild West Tea on the Comstock" Big Hat High Tea include live performances from talented local artists, delicious tea and snacks, an enchanting ambiance, wonderful silent auction gifts, and exciting raffle prizes. Only 160 special guests will be able to partake in this enchanting and delightful High Tea experience and will likely sell out quickly.
Big hats and costumes are fun but optional. All proceeds go to nursing scholarships, grants, and awards and recognition for Nevada nurses.
Be Part of The Event!
Questions?
Call: 775-560-1118
E-Mail: HighTea@NVNursesFoundation.org